Yesterday I was able to tour the next phase of the 4th Street Lofts, Davenport Lofts, Crescent Lofts or whatever its called. The building I went through was formerly Roederer Transfer. My parents were able to go also, as my dad worked in that building in the late 70's. I was immediately struck by how similar all the floors were, except for the 5th. In the Crescent Building, every floor is a different height, and somewhat a different arrangement. This makes for 30-some different floor plans in a 73 apartment building. The next phase looks like it will be easier to have similar floor plans on each floor. The concrete ceiling has extremely easy to see impressions of the wood plank forms that were used when it was poured. The 5th floor was divided up sometime before the 70's into essentially the original Mini-Storage. Each of these small lockers or rooms has heavy iron doors that hopefully will be used in the final product. The freight elevator is quite functional still, and an adventure to ride. The pile of bricks and concrete is where a "test window" was cut through one of the walls to determine how easy this would be to do. They've also done test floor polishing, as parts of the building may have polished concrete floors. Estes Company should be starting to tear into things over there within the next few weeks, and soon we'll have another 50+ downtown apartments.
I want to give a huge thank you to Alexander Company for allowing this tour to happen, and Lisa and Scott for walking us through and operating the elevator controls.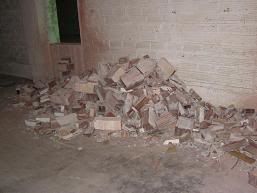 Click these for bigger pictures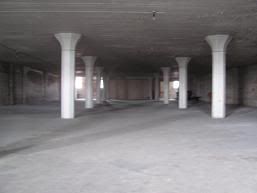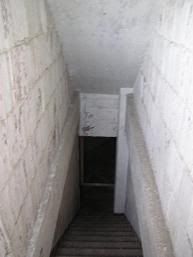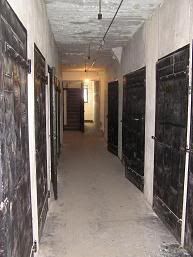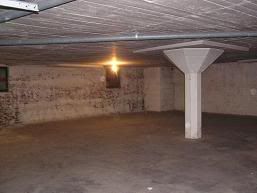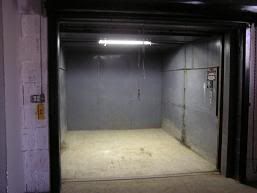 P.S. I had these all lined up so there'd be two next to each other all the way down, but Blogger apparently wouldn't have that.
.