I've always thought the old-timey lamp post street lights along 2nd and other downtown streets were just for looks. However, as I walked from the east part of downtown that doesn't have these into the area that does, I noticed a big difference. The blocks with the street lamps are much brighter and the sidewalks just seem

safer

in general. Having a couple street lights at the intersections doesn't do much to light the middle of the downtown blocks. Now I see why Alexander Company wants the same kind of streetscaping in the the Crescent Loft district.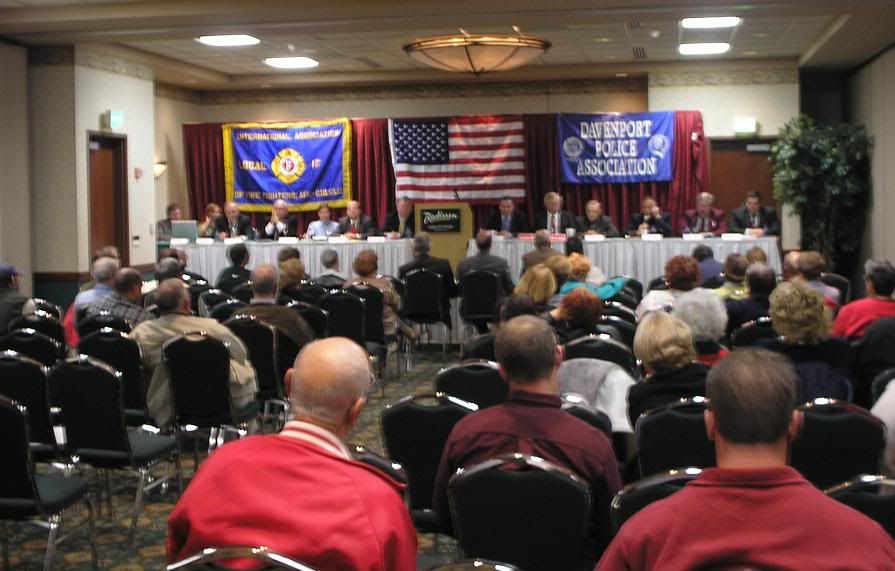 The Radisson was clearly having some sort of John Deere meeting or event over the last 2 days, but it was certainly a happening place. It was quite a difference coming from the desolate downtown streets into the bustling lobby/courtyard of the hotel. I heard many languages and accents, and there were people coming and going constantly. Groups of people were sitting at tables and standing around talking. It felt like a big city hotel. I doubt the Radisson is always that vibrant, but if it is... I'd say they have nothing to worry about from any casino hotel.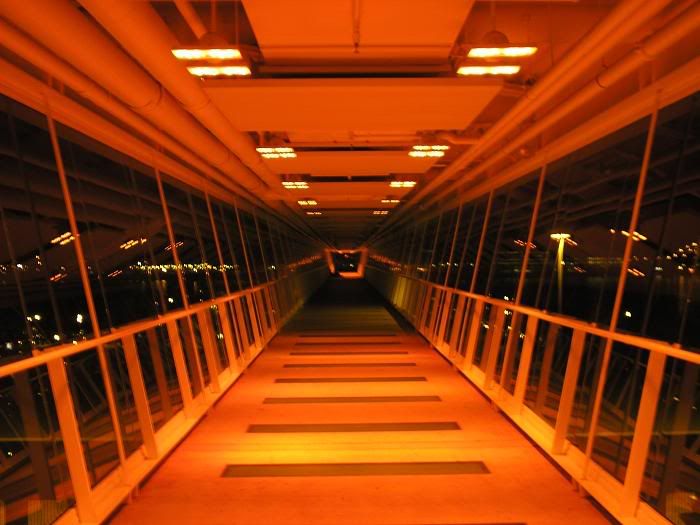 After I'd had my fill of spin and fence-sitting at the candidate forum, (around 9pm) I walked over the skybridge to check out the Halloween light programming. It was cool to listen to things like the Halloween theme and Monster Mash while walking down the strobe-flashing orange-lit walkway. However, a few yards from the south tower, there was a young man sleeping on the floor. I didn't roust him, but it occured to me later that I just assumed he was sleeping. I nearly walked back to the skybridge to check that he was actually alive. Hopefully he was just tired, and not dead nor homeless.